We can't wait to meet you! We want you to know that you are welcome here, and want to do anything that we can to make your visit an amazing experience. Contact us using the form at the bottom of this page with any questions you may have, or see the FAQ below. 
Sunday School Small Groups
Meeting in person at 9:00 am and on Zoom. Please contact us to join a group.
Wednesday Night Activities
Senior Adult Choir Rehearsal
4:30 PM
Power House Student Ministry
5:00 PM
Kid's Zone3 (ages 3 – 5th grade)
6:15 PM
Bible Study Series "The Chosen"
6:30 PM
Adult Celebration Choir Rehearsal
7:00 PM
Our Location
In beautiful Winter Park
Our Location
1021 N. New York Ave.
Winter Park, FL 32789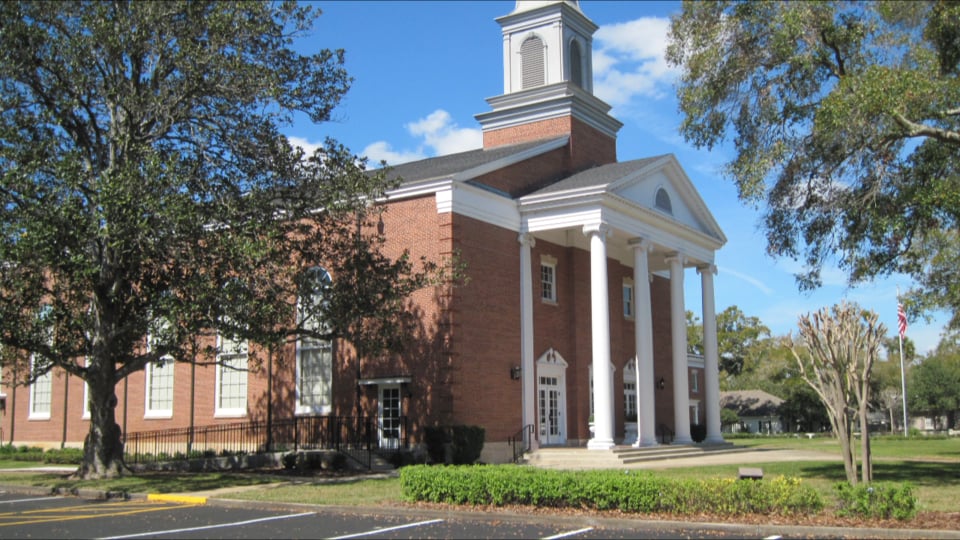 Address
1021 N. New York Ave.
Winter Park, FL 32789
A community ready to welcome you
We are incredibly excited to have you with us! Expect to be greeted by a congregation who is engaged and excited to meet you. One of our greeters would be happy to meet you and show you around the campus. 
Impassioned preaching
Our Interim Senior Pastor, Dr. Jim Henry, brings a challenging and encouraging message each week. Expect to hear biblical truths that are relevant and applicable to our lives today.
Do you have kids?
Learn about our kids program here!
Frequently Asked Questions
What do I wear?
Wear whatever you feel led to wear, we will accept you all the same. That said, many other members of the congregation do choose to dress up a bit for Sunday service. Again, whatever you choose we will accept you as you are. 
Where do I go?
Sunday morning services take place in the large building that faces New York Ave. Most Sunday School classes take place on the second floor. The layout of the building can be a bit confusing so feel free to ask around for some directions, or keep an eye out for signage we have posted along the hallway walls. 
How can I join?
You can join the church by coming forward during invitiation, or by appointment with our pastoral staff. Feel free to try us out and see where the spirit leads you for as long as you'd like without any pressure to join.